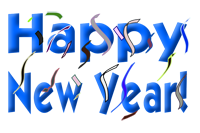 JEFFERSON JOURNAL
It is so hard to believe that winter break is over and 2020 is upon us! This school year is going by so quickly and spring break will be here before we know it. We are excited for a new year and the sense of excitement and renewal brought with it. Once again, we are so grateful for all the students, parents, and staff that bring joy to us on a daily basis. We truly hope that everyone had a safe and relaxing winter vacation!
Please access your child's progress through the Genesis Parent Portal. SO MANY ACTIVITIES, SO LITTLE TIME
Attendance Matters: Too many absences, excused or unexcused, can keep students from succeeding in school and in life. How many are too many? 10% of the school year—that's 18 missed days or 2 days a month—can knock students off track and put them behind. School begins at 8:30 a.m. It is important that your child is on time. A note is required if they arrive after 8:35 a.m.
Reading Tips!
Don't leave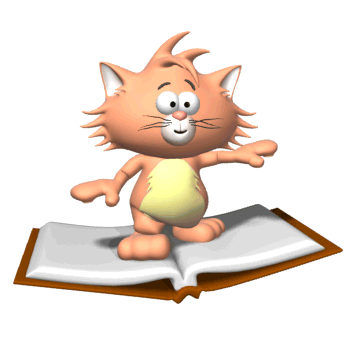 home without it
Bring along a book or magazine any time your child has to wait, such as at a doctor's office. Always try to fit in reading!
Once is not enough-Encourage your child to re-read favorite books and poems. Re-reading helps kids read more quickly and accurately.
Dig deeper into the story-Ask your child questions about the story you've just read. Say something like, "Why do you think Clifford did that?"
Be patient-When your child is trying to sound out an unfamiliar word, give him or her time to do so. Remind the child to look closely at the first letter or letters of the word.
Play word games-Have your child sound out the word as you change it from mat to fat to sat; from sat to sag to sap, and from sap to sip.
I read to you, you read to me-Take turns reading aloud at bedtime. Kids enjoy this special time with their parents.
Talk, talk, talk!-Talk with your child every day about school and things going on around the house. Sprinkle some interesting words into the conversation, and build on words you've talked about in the past.
Write, write, write!-Ask your child to help you write out the grocery list, a thank you note to Grandma, or to keep a journal of special things that happen at home. When writing, encourage your child to use the letter and sound patterns he is learning at school.
Reading Rockets:
http://www.readingrockets.org/books/booksbytheme
CBC Books: http://www.cbcbooks.org/

Storyline online: https://www.storylineonline.net/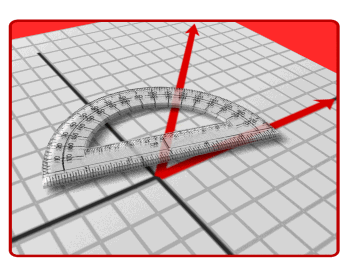 Math Tips for Parents: Beyond 1, 2, 3, 4…
Provide activities that enrich and relate mathematics to daily life:
Talk about how many bowls to put out for dinner-Fold napkins in different shapes-Have your child count similar items as you put away groceries-Have your child help measure ingredients for recipes-Give your child change to count out to pay for small purchases at the store; have older children calculate the change-Ask your child to compare prices of items by asking things like, "Which can of beans cost more?"-Allow your child to weigh the fresh produce; have older children calculate the price by multiplying the price per pound by the number of pounds-Read the days and dates on a calendar, talk about the number of days in the month, the number of days remaining until a special event, etc.
Grades K-3 will be visiting the South Bergen Jointure Commission to explore S.T.E.A.M. activities located at the Maywood Campus. S.T.E.A.M. is an acronym for "Science, Technology, Engineering, Art and Mathematics". The Discovery Lab is divided into six learning centers that evolve with each theme we explore. These learning centers provide students with hands-on activities that introduce the engineering design process as well as the scientific method. Students plan and carry out various investigations, make predictions, create and test solutions, and record and share their observations with activities that emphasize hands-on learning in areas such as scientific method and engineering design through tasks presented in learning centers. Students are allowed to investigate ideas by exploring science themes focusing on Earth and Space, Life Science and Physical Science activities. The field trips help to support the NJ Standards:https://sites.google.com/southbergenjointure.org/
Inserra Supermarkets' "Future Shoppers" program will be working with the 3rd Grade classes in Jefferson and Gavlak throughout the school year to teach the students about nutritious eating, meal planning, healthy food shopping on a budget and more.
The 2nd Marking Period will end on January 28th, with Progress Reports available on the on-line Genesis Parent Portal during the week of February 3rd. Parents will be notified when they're available. Should you have any questions, feel free to contact the main office.
Thank you to the WONDERFUL Wallington P.T.A. for the programs they have provided for our students during the month of December.
January is School Board Recognition Month—a time to salute the work of our volunteer school board members and to celebrate public education. This special recognition of School Board members reflects our combined commitment to leadership and accountability assuring that ALL children succeed.
Upcoming Events
1/2- School reopens
1/17- PTA meeting 7:30@Gavlak
1/20- MLK DAY-Schools closed
January 27-31, 2020
During the last week in January (27-31), Jefferson Elementary School will be participating in The Great Kindness Challenge!
The Great Kindness Challenge was created by Kids for Peace, an organization that works on promoting a safe, caring, and supportive environment for all students. Students will be challenged to complete as many acts of kindness throughout the week using the checklist created by greatkindnesschallenge.org.
Acts of kindness include writing thank you cards to school staff members and volunteers, helping friends, drawing pictures for other students, giving compliments, and sharing. Each student will receive a copy of the Great Kindness Challenge Checklist. Students can complete the challenges at school and at home.
To learn more, you can visit greatkindnesschallenge.org.
Thank you in advance for your participation!
-Jefferson Elementary School Annex
From our Jefferson family to yours, WELCOME BACK we are excited to see what the new year brings!
"Tell me and I forget; show me and I may remember; involve me and I understand." — Chinese proverb
Please contact the school with any questions that you may have. Additional information is located in the newsletter.
The school calendar will be updated on the school website.
Jefferson School Annex Office: 973-836-4700
Dr. Yvette Lozanski, Principal, Jefferson School Annex