October Happenings
October is always a busy month as we move into the fall season with many important safety and fun activities planned for the students. Due to the changing schedules, many of our activities will start off as Virtual Activities, and as we transition into the Hybrid Schedule mid-month, on-campus activities will be planned in a safe manner with proper "distancing" for our students.
Our fall activities start with the "Week of Respect", starting on October 5th. Our week will "focus on kindness" with students practicing many random acts each day that include: Cyber-Kindness", "Gratitude Appreciation, and showing "Kindness through Art Projects". Teachers will also plan special classroom related activitities throughout the week including our "Steps to Respect" Program for Grade 4 students. I invite students to wear mis-matched socks on Monday, October 5th to demonstrate how we respect each others differences.
.
Fire Prevention Week will also kick off during the week of October 5th. The students will of course learn about special life saving techniques in the event of fire emergency taking place. Staff members have developed fire prevention and safety videos which will be presented to students virtually through our "Google Classroom" connections.
"School pictures" will be taking place during the week of October 19th. Student pictures will be scheduled by student cohort groups, and will be available to all students including the students who remain on virtual instruction. A picture schedule will be forthcoming to our families.
"Viloence Awareness Week" will start on October 19th. With our student cohorts returning to the school, they will be making "Peace" signs that will be posted on the school fence for all to see. Each class will get an opportunity to march past the "Peace Wall" (in safe social distance mode of course). Several staff members are also creating special ,peace "oriented" video slide shows for students to view.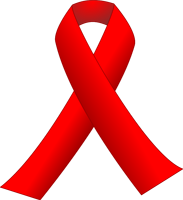 "Red Ribbon Week" initiates during the week of October 26th. This event focuses upon preventing drug and alcohol abuse with students practicing this year's pledge: "Be Happy", "Be Brave", "Be Drug Free". Students will also create posters to hang in the school with teachers planning additional activities in this important health and safety area.
Finally, we can't forget about the important annual Halloween Holiday. We are planning special activities for this special day. Further information will be distributed to parents as soon as details are finalized.
October should be an interesting and fun month for all of our students as we continue to provide a safe and secure environment for everyone. Thank you parents for your help in making this school year successful.
Thank you, Nancy J. Giambrone, Principal, Frank W. Gavlak School
Please see "News and Events" under "About Us" to find out more information about the Frank W. Gavlak School.
Back to School Night Teacher Presentations