JUNE
"Today is your day! Your mountain is waiting so get on your way." Dr. Seuss
As we finish up the 2019-2020 school year, I would like to compliment all of our students for a job well done! You had to learn in a different way by working with your teachers through Virtual Learning. I am proud of everyone; our students, our teachers, our parents and all of our school support staff that made a difficult situation work.
During our last month of school; June will still present a number of special events that students and parents will be able to enjoy. Since we still have to stay at home while learning, our staff and students have put together some important videos that will be presented on our virtual network. On June 2nd there will be an Art Show Presentation for Grades K-3 as well as Grades 4-6. The presentations display all the beautiful artwork the students worked on throughout the school year; kudos to our students as well as our wonderful Art Teacher: Mrs. Mecca. We will also have a Flag Day Presentation on June 12th, thanks to our Music Teacher: Mr. Raquet, as well as our students.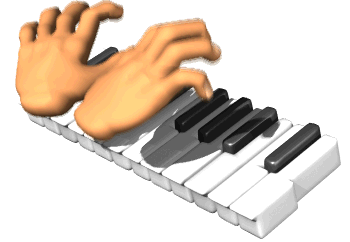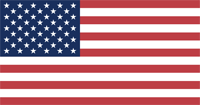 We will post our 6th Grade Transition Video , also on June 12th at 12:00pm in honoring our graduates as they move on to the Junior/Senior High School next year.
The P.T.A. 6th Grade Cavalcade will begin at 12:30pm, please look for more information on this event. Finally, a Kindergarten Virtual Graduation Video will be posted on June 16th, to celebrate our Kindergarten Students moving up to 1st Grade.
I would like to thank everyone for their on-going support of our school programs and inititatives., especially in parental and teacher efforts in helping to make our Virtual Learning Program work. When we work together as a team, it is our children who reap the educational benefits and grow both academically and socially from these efforts, even in the most difficult of times.
Our students have worked especially hard this year and are ready to spend time with their families and friends for a well-earned summer vacation time. On behalf of the staff and administration at the Gavlak Elementary School, please have a safe and healthy summer vacation.
End of School Year Parent Drop off/Pick up of Items
In support of the our front line, essential workers who are out there risking their lives every day, we have added a Blue Ribbon on the trees outside of Gavlak School. These essential people; police, fire, doctors, nurses, medical personnel, retail workers and many others are out there making sure that we are safe, and providing services that we cannot live without. They all have our deepest respect for what they do. Thank you ..to all of you.
As always, if anyone has any questions, please feel free to email me at

giambrone@wboe.org

. Please be aware that Mrs. Radan, our School Counselor is also available at

radan@wboe.org

for any parents or students who have any questions.

Sincerely, Nancy Giambrone, Principal
(For additional Gavlak News, please see the "Gavlak Gazette" under News and Events)
Elementary School Yearbook Purchase On Sale Now $15.00 Jostonsyearbooks.com